Since my kids were born, I've been pushing them in the stroller while I run. When my husband trained for full marathons, I ran shorter distances with the kids while he went on his reeeaaaally long runs.
But recently, since my husband and I have been training together, he pushes the kids while I run alongside. It works out  well because he's faster than me, and the stroller with two kids is just enough of a handicap to put us at an even training pace.
So a few weeks ago, Keith went out of town for a dudes' weekend away, and I was back to pushing the kids on a Saturday run.
And OH. MY. GOD.
Pushing a stroller with an almost 4-year-old and an almost 2-year-old is a LOT to push. I don't remember the last time I had run along with the kids before this, but I'm guessing they've collectively gained about 10 pounds since then.
Friends, I am here to tell you that a little weight makes a big difference. My pace slowed down by at least a minute per mile, and I was working much harder than I would have on a normal Saturday run. My legs burned, my lungs were on fire, and I generally felt like death was imminent.
And that got me to thinking …
Weight really does make a difference when you're running. A big one! For a long time after having kids, I felt frustrated with my pace and performance on the run. And I'm guessing I can chalk a lot of that up to my weight. Sure, I only weighed about 8-10 pounds more than I do now, but it made an impact. Especially when you're putting in the work, running the miles and not seeing the rewards.
Weight is a sneaky thing, too. It creeps up on you. Slowly. Over time. So you don't notice it in the way I did on that Saturday afternoon on the trail with the ginormo double stroller. Generally, a person's weight fluctuates gradually with the ups and down of life. I know mine does. And that's what makes it such a touchy subject to broach. We have so many emotions tied into weight, but when you're talking about a physical act like running, it's impossible to deny. That is, if we're going to acknowledge the things that figuratively weigh us down, we must also acknowledge the things that literally weigh us down.
I'm thankful that I'm at a my own happy running weight, and even more thankful that I don't have to push that godforsaken stroller now that my husband is back in town. — Aidz
Your Gear Check Checklist.
Runners have stuff. Lots of stuff. Keeping track of it all, especially on race day, can be a challenge. Here are a few tips to help you get through gear check with ease:
Pick the right bag. Some races now issue specific bags to be used at gear check. If your race doesn't, be sure to use a bag that 1. looks unique (think of it as a bag claim at the airport) 2. closes tightly and 3. is easy to carry.
Pack your bag the night before. When you're laying out your clothes the night before the race, pack your bag, too. It'll be one less thing to think about in the morning when your mental capacity is, um, diminished.
Affix your gear check tag. No one wants to wait in line behind you at gear check while you struggle to loop your tag onto your bag. Do it in advance.
Take the necessities. What are the necessities, you ask? Everyone's a little different, but this is what you can find in my gear check bag.
A whole new outfit — shirt, pants/shorts, underthings, shoes, socks. Maybe you'll need them, maybe you won't. Better to be safe than sorry. For colder-weather races, bring a dry stocking hat, gloves and jacket. And socks. Did I mention socks? Bring extra socks.
ID.
Money.
Chapstick.
Sunscreen.
Phone.
Small towel.
Snacks. If it's a small race, or if you're on a strict diet, BYOSnacks.
Plastic bag to put your gross stuff in.
Arrive early. Like we've said before, arriving early for a race is a must, especially when you have gear to check.
Get your stuff and get out of the way. Once you reclaim your bag, clear out of the gear check area and find a spot to change, fish out your snacks, etc. Don't create an unnecessary traffic jam just because you can't wait to grab your phone and post your PR on Facebook.
Or, of course, you can enlist a loved one to be your own private gear check station. In which case, be sure to pack an extra sweaty hug to thank them for being your pack mule. — Mags
If you're following along, you know we love our compression pieces. Tights, socks, shorts, and now — calf sleeves! My husband swears by them, so he bought me a pair after listening to me whine about my lower leg pain. I mean, honestly. My lower legs hurt all the time lately. The tendons, the connective tissue, the calf muscles are all taking a serious pounding these days. So I figured, why not?
He gave me the sleeves, and I was surprised by the size. They were so small. But compression is supposed to be tight, so I carried on. I wore them on an easy 6-mile run, and they felt great. Do I think they are game-changers? Nah. But they felt good.
I will say this. The ankle hole is TINY on the Nike calf sleeves. I have small ankles, and they were super tight. Almost uncomfortable. So if your ankles are wider than a couple of inches around, I would try the Zensah instead.
Calf sleeves are great, and definitely have their place in my running gear toolbelt, but I think I'll stick to my socks for now. You see, my feet hurt too, and I need all the help I can get. — Amie
"What a Fool Believes" by The Doobie Brothers
There was a time when I had absolutely zero idea what the legendary Michael McDonald was saying in this song. And then, thanks to Adrea, I added it to my running playlist. Now, I know every word — and I shall belt out each one when I see Mr. McDonald LIVE IN CONCERT this week. Jealous much? — Mags
When I set out to make my 2014 goals, I said I wanted to PR at the Cincy Fall Half Marathon. Well, friends, the Cincy Fall Half Marathon changed courses, and now it's out in the 'burbs. And who wants to run a half marathon in the 'burbs? Not this girl. Panicked, I looked around for another fall race, full well knowing that I didn't want to deal with the hassle or cost of travel logistics.
Just when I was about to throw in the towel and settle for a shorter race, the organizers of the Flying Pig and the Hudy 14K (two of my favorite races), announced a new fall half marathon in Cincinnati: The Queen Bee Half Marathon.
I had mixed feelings. Big time. You see, this new race is a women-only event. And while I'm all for empowering women, I do not believe in doing it at the cost of sexism, which a lot of events and products and businesses get really wrong. Plus, was I going to have to deal with women wearing tutus? Sigh.
But all the stars were lining up perfectly. My good friend, Tessa, and I had been throwing around the idea of doing a fall race together. We'd run the St. Louis Rock n Roll half marathon a couple of years ago, and I thought it might be nice to give another race a shot. And she just so happened to be available for a Cincinnati trip the weekend of Oct. 11.
So I decided, what the heck, instead of hating on women-only races, I might as well run one to give myself an informed opinion. Plus, the Queen Bee is a non-profit race, so the proceeds go toward charity partners that support women's initiatives. Now that's something I can get behind.
And to sell me even more on the Queen Bee, the race organizers answered all of my questions with best-case-scenario answers:
Tell me about the route – it's different than the Flying Pig. What did you want to do differently? And why? When we planned the route, we wanted to take advantage of the free parking that our partner at Horseshoe Casino offered, so we knew the route would start/end there. We also were mindful about the progress Cincinnati is enjoying with so many construction projects around town! So we planned out a route that didn't conflict with the construction and was safe for our participants, as that is our main goal, but was scenic and included some of the same areas that make the Flying Pig route so fun!
On the website and Facebook, the race has mentioned listening to people and "giving them what they wanted." How did you do this? What were some of the overwhelmingly popular requests? Before we ever announced we were planning a half marathon, we conducted several focus groups in town, and also put together an advisory panel made up of members from the Greater Cincinnati running community. They were eager to give their suggestions and advice as we went ahead with our planning. Some of the things they said they wanted were a route through a historic neighborhood, which we think we've done with Hyde Park, and with the addition of Mt. Lookout to the route.
They wanted to be pampered, which we're planning with massages, hair styling, nail styling and more; and, they wanted to feel special, which we are doing with the 'swag' they'll receive. We say they'll be getting swag 'from head to toe,' with flip flops for the half marathoners, headbands and more.
Why exclusively women? What's the motivation? Sell me on the women-only racing state of mind. The female-themed event makes so much sense since Running USA's annual report on half marathons in this country shows that for the first time in history, 61% of U.S. half-marathon finishers were females (approximately 1,196,000, a record), the highest proportion of any race distance. We have been promoting the Queen Bee as a way to get started running/walking, whether it's our half marathon or four-miler.
We want women to get involved in the sport and lead the way in health and fitness in their families. Because it's shown that moms are the greatest influence to a family's health, and if mom's fit, the family tends to fall in step. That's our primary focus, getting women active and, as a consequence, getting their families active as well.
OK, OK. This mom/woman/runner is sold. Bring it on, Queen Bee. I'll be ready for you Oct. 11. And you should, too! Sign up today before rates go up. — Aidz
After I ran the Boston Marathon in 2011, I declared right then and there that I would never run another full marathon again. "I'm retired, I will focus on shorter races." This made a lot of sense at the time as I was five months postpartum and would soon be pregnant with our fourth child. Training for a marathon was the last thing I wanted to do. Like, ever again.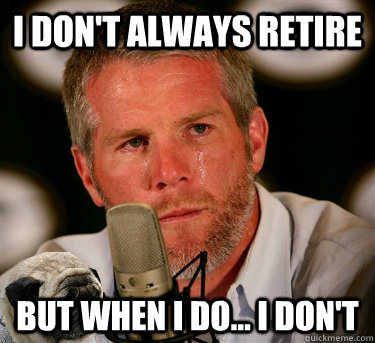 But let's be serious. I love the marathon. I've been running marathons since 2001. I love the discipline, the focus and the stress of following a marathon training plan. It's more time-intensive than a half marathon. You have to plan everything:  your pre-run meals, your fuel during long runs, your recovery strategy. It's an ordeal. Which quickly becomes a lifestyle.
At the beginning of the summer, I shared my 2009 Chicago Marathon training plan — the one I used to BQ — with my friend Jen, and I remember thinking, "Holy cow! I did all of this? And survived?!?" I was filled with excitement and anxiety as I talked her through the speedwork and importance of long runs and nutrition, and when she asked me to train with her, I couldn't resist. And who trains for a marathon without running it? No one.
So, I quietly wrote up my own conservative plan and told myself that if it all went well, I would run the Columbus Marathon — which meant going back on my word and coming out of retirement. OK, fine.
I have accepted the fact that my glory days are probably behind me, but that doesn't mean I won't give it my all. Just finishing a 16-mile run is difficult, so I consider that a real win. In fact, I consider it an accomplishment to get four kids to eat breakfast and brush their teeth in the morning, and sometimes I do that after a 10-mile run. My goals are different now: get to the start line without getting hurt and finish with a smile.
So, there wasn't an earth-shattering reason for me to run this marathon. Nothing more than the tugging at the heart, and the nagging question in my head: Can you still do this? Of course I can, so of course I will. — Amie
The Best Part of Waking Up Is A Smoothie In Your Cup.
For years, my husband has chided me for my lackluster breakfast-eating. But I'm just not a breakfast kinda gal. Since high school, I've been grabbing a granola bar or a baggie of cereal as I head out the door and calling it breakfast.
And I'm even worse about consuming the allotted amount of fruit one is supposed to eat during the day. I love salads and vegetables and all that jazz, but I've never been one to snack on grapes or apples mid-afternoon. (Please. I snack on popcorn.)
Well, somewhere along the line, I started "eating" smoothies for breakfast. My loving husband makes them every morning for the entire family and leaves mine in my car. And, they're pretty awesome. Not only do I get a good start to the day with actual real foods for breakfast, but it's portable and convenient — and a really easy way to sneak a bunch of fruit into my daily lineup. Even better? They're packed full of important running fuel that helps me get through the day and last through a mid-day run.
Not to mention, when I start the day with a smoothie, I tend to make better food choices throughout the day.
I don't always love having a smoothie right before I go for a run because 1) drinking a big drink makes me have to pee, and 2) dairy plus running isn't always a win. However, smoothies are great in the morning if you're planning an afternoon run. (They're also a great second-breakfast choice if you're planning an early morning run.)
Looking for some runner-friendly smoothie ingredients? Try some of these:
Banana (the base of every delicious smoothie)
Almond milk (sweeter than cow's milk and just all around yummy)
Chocolate milk
Greek yogurt (a tangy zip that'll stick to your bones for a few hours)
Raspberries
Blueberries
Blackberries
Strawberries
Orange juice
Honey
Pineapple
A dash of cinnamon
Peanut butter or almond butter (for an extra protein kick)
Nutella (because come on, who doesn't like Nutella?)
Generally, we take a combination of the above list and combine it with a protein powder. And I know. I KNOW. Protein powder is gross-tastic. But when you hide it in a bunch of delicious ingredients, it's non-offensive and helps you stay full longer. Oh, and it protects your muscles and aids recovery and all that other good stuff. Anyway, there are a bajillion different protein powders to choose from, so find a flavor you don't hate and go from there.
So even if you don't believe breakfast is the most important meal of the day (totally with you if you're in this camp), you can still make breakfast work for you — and your busy running schedule. Go forth and blend. — Aidz
"Greet the Sacred Cow" by Primus
Skip the first 50 seconds for your running playlist purposes, and then rock the eff out. I remember seeing this song used to great effect on a skateboarding video 15 years ago (!), and it stayed with me. Also, Les Claypool is a genius. Also, I am old. That is all. — Mags
As I plow my way through Marathon Training Season No. 5, it occurs to me how far I've come (literally and figuratively) since I laced up my shoes for Marathon Training Season No. 1 in 2010. So much of what I know and do now is second nature — i.e. when to eat my Shot Bloks, where all the water fountains are in my neighborhood, how often I need to replace my shoes — but there are a couple big lessons I've learned that I'd love to be able to go back and teach 2010 Maggie.
If you miss a workout, the world will not end. While training for my first marathon, I didn't miss one single run. Not one. On the surface that probably sounds like something to be commended, but in hindsight, there were times that I should've parked myself on the couch. I didn't really listen to my body, and as such, I spent weeks after the race hobbling around and then another two months in physical therapy to fix my wonky ankle, improve my flexibility and strengthen my hips.
Also, my do-or-die attitude caused me to place too much emphasis on every single run. Oh, no. How will I ever finish 26.2 miles in October if I struggled to run 4 miles on a Tuesday in July?!? The sky is falling!!!!!!! Sure, I still go through ups and downs with training, but my extremes are, well, not as extreme.
Cross training matters. My first two marathon training seasons, I didn't do anything besides run. I didn't belong to a gym, I didn't ride my bike, I didn't do yoga. I scoffed at the "cross train" part of my trusty Hal Higdon plan. Cross training mixes things up mentally and physically. It allows you to become more well-rounded, and it's key for injury prevention. I find that some of my cross training activities are less structured (i.e. riding my bike to dinner instead of driving), and that makes it even more fun.
Not every run should be the same pace. I remember flipping out if I ran much slower than my usual 9-minute pace. I was very consistent with that pace, but it didn't allow me to recover properly nor make any significant gains in my training. Besides, when race day came, I ran 9:45s the whole way, which I had basically not done the entire summer. I also never really pushed myself. I thought speedwork was just for super-fast people. No, it's for everyone. It's just that your speed is different. Easy runs and speedwork should be a part of your training plan, no matter your pace or skill level. I get that now.
Investing in quality gear/tech is priceless. Once I committed to train for my first full marathon, I started to build my gear collection. But admittedly, I was still a cheapskate. I outfitted myself in good shoes (Nike Lunarglides), but that was about it. Yes, I had finally ditched the cotton T-shirts and invested in some dri-fit, but my workout clothing options of 2010 pale in comparison to my current arsenal of neon singlets, black running tights and accessories of all types.
I also was using the Nike+ chip to track my miles and pace. Remember how cutting-edge that technology was just five years ago? It seems like the Dark Ages now. And just how accurate was it? I honestly don't know, which was kind of the problem. I eventually graduated to the Nike+ app on my iPhone — a large improvement, to be sure — but this year, I finally put on my big girl pants and ponied up for a Garmin watch. Game changer.
You could fill a book (or blog) with the things I didn't know in 2010, and I'm still learning each and every day from my friends, coaches, fellow bloggers and my own personal experiences.
Any questions? Hit me up! — Mags